Elite Soccer: Football,Sports,Street Dance & Disco Birthday Parties
Check out our party bag range below!
Have a birthday party with a difference! Elite Soccer birthday parties for boys and girls aged 5-12 are available at the venue of your choice. We also do basketball, hockey, cricket,tag rugby,dodge ball,hand ball and netball parties, please contact us for more information!Our action packed football parties consist of many fun football related games, competitions, and end in a mini world-cup tournament with medals to be won. The birthday child will also receive a trophy from Elite Soccer. An inflatable shootout game or speed radar which records how fast your shots are is also available on request.
Our birthday parties are held at the venue of your choice (for ideas on venues please contact us)
Parties range from 1 to 3 hours
Parties can be indoors or outside (parks, gardens, schools, village halls, sports centres)
Up to 20 children per party. More children taken by prior arrangement.
Cost only £55 per hour and just a further £30 per hour for a second child (shared parties).
Only £30 for inflatable shootout game!
We also do disco,street dance and multi-sports parties!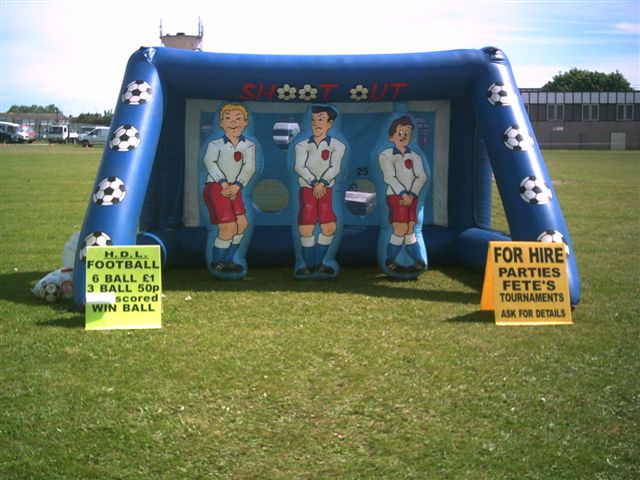 If interested or for more information please contact GLYN on 07769701209, or use our Contact Us form.Birthday booking conditions:
Parents are responsible for the booking of the venues.
Parents must supply any food, drink etc...
Parents must give 7 days notice if they wish to cancel. Failure to do so will result in us being unable to give a refund.
We also have medals available to give out to every child who attends the party - instead of/as well as a party bag.



Medals are £1.80 each and available on request. Please note we do provide party bags!We also provide support at fetes and fayres tournaments,fun days.and much more!
Check out our fantastic party bags to make any party complete!! For just £1.80 per bag!
Football party bags contains
Football notebook

One football pencil

Football maze

One football tattoo
Princess party bag contains
25 piece fairy jigsaw puzzle
Fairy notebook
One fairy tattoo
One fairy pencil with rubber topper